Women United's signature program, Preschool Pages, is a partnership with local elementary schools to support the development of early literacy skills in preschoolers in the community. Young children and their caregivers participate in story time and related crafts and activities which helps these young learners develop important early literacy skills while learning that school is a safe and nurturing place. You can support children by donating books or funds for books, ensuring that each child can take a book home from the program to build their home library.
Early Literacy Makes a Difference
The most recent Kindergarten Readiness data shows that approximately 67% of Pickens County kindergartners tested "Not Ready" for kindergarten.
80% of brain development happens in the first three years of life.
Early experiences with books, stories, and words make a difference in student success.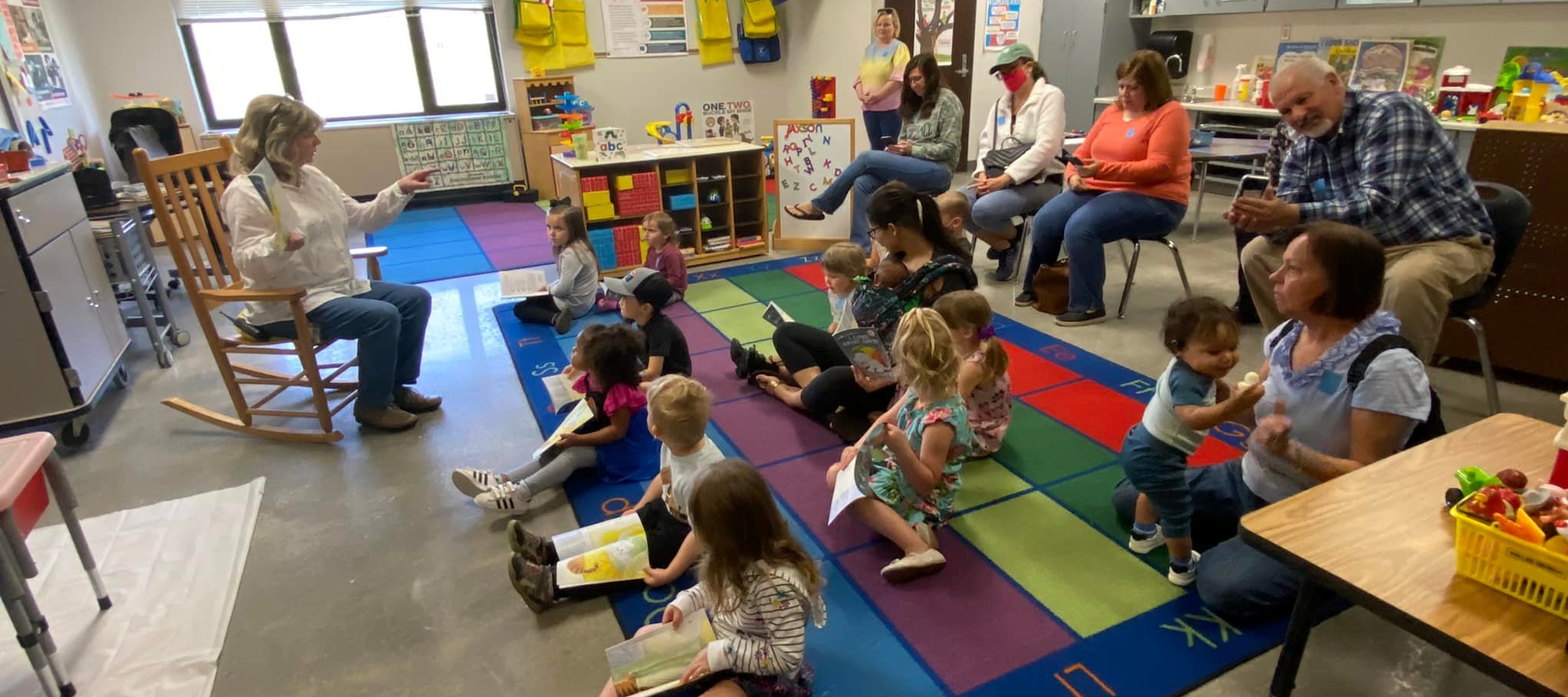 Preschool Pages Sites 2023-2024
---
Central Academy of the Arts
Clemson Elementary
Crosswell Elementary
Dacusville Elementary
East End Elementary
Forest Acres Elementary
Liberty Primary
McKissick Academy of Science and Technology
Pickens Elementary
West End Elementary
Get Involved
DONATE FUNDS
Your financial donation gives a toddler a head start in learning and in life. Your gift will:
place books into the eager hands of a toddler;
spread the love and joy of reading;
provide the early experiences with books, stories and words that are proven to make a difference in student success;
increase the number of children who start kindergarten "ready to learn"; and
add you as a member of Women United, an unstoppable network of women committed to improving the lives of children in Pickens County.
Mail your check made out to United Way of Pickens County and mark Preschool Pages in the memo line and mail to PO Box 96, Easley, SC 29641, or click the button below to make your fast, secure gift to provide valuable early literacy experiences to the youngest learners in our community.
​
DONATE BOOKS
Young children and their caregivers participate in Preschool Pages programs which include specific books and accompanying activities for each session. You can make sure that every child takes home a copy of the books by shopping the Book List locally at Poor Richard's Booksellers (864-859-0687; 107 W. Main Street, Easley) or The Bee's Knees Toys and Books (225 Broad Street Central, SC 29630) where you receive a 20% discount and free delivery to schools.
LUNCHEON FOR LITERACY
The Women United Luncheon for Literacy brings the community together to celebrate the power of women, and to support the youngest learners in our community by raising funds to invest in early literacy through Preschool Pages.  
The 2023 luncheon took place Thursday, March 16 and featured keynote speaker Jessica Patterson, Principal at Liberty Primary School, and emcee Jane Robelot, nationally recognized news anchor and correspondent.
Preschool Pages in the News
We are so grateful that Sydney Shadrix from WYFF News 4 came out to cover Preschool Pages! She visited the McKissick Academy site on Wednesday, April 5 and interviewed Preschool Pages teacher Angela Spearman, parent Johanna Clark, and our own Women United staff member, Jennifer Shurley. Click the image below to watch on the WYFF website!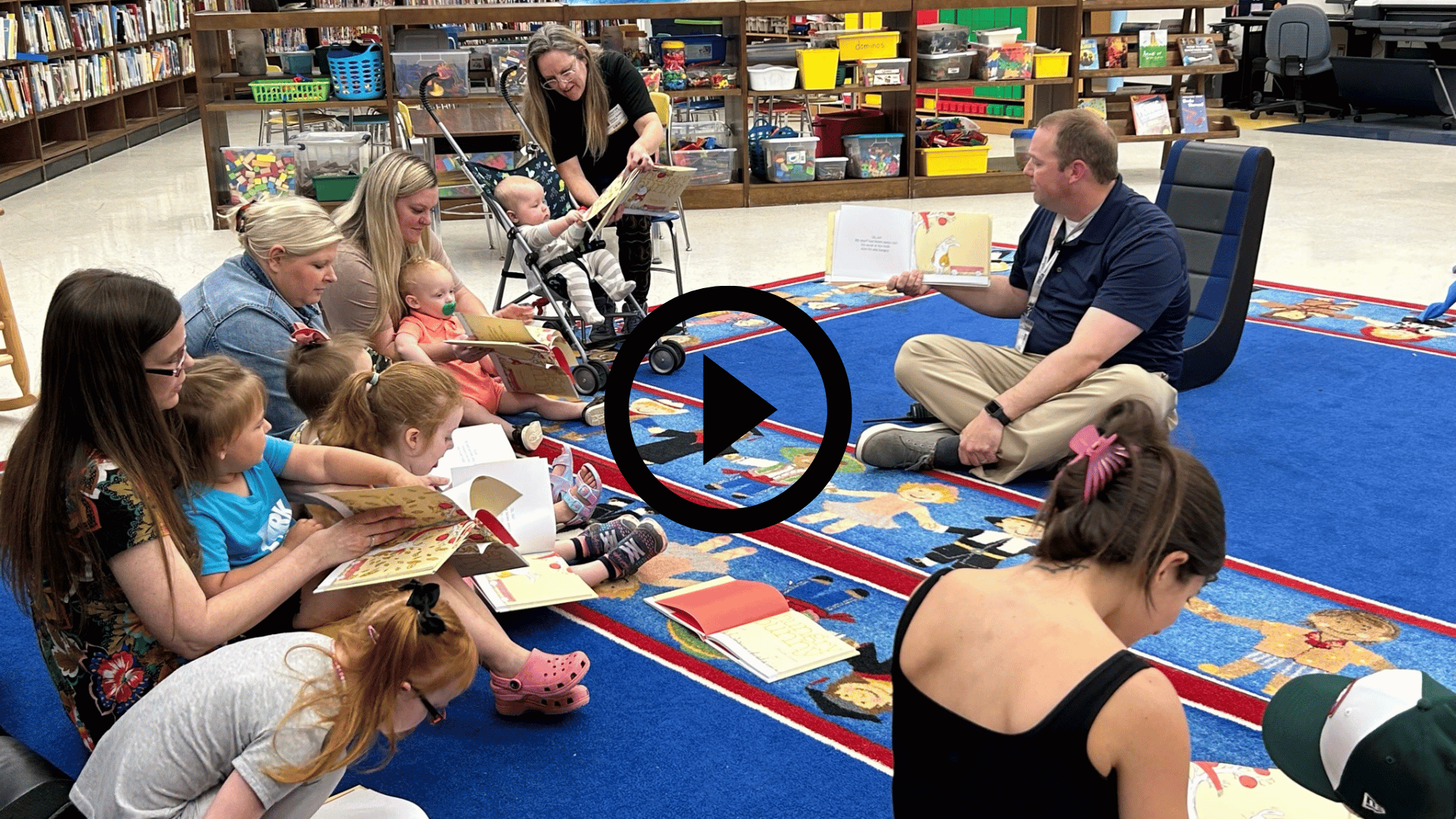 Your Gifts In Action
Watch the video below to see your gifts to Preschool Pages in action!
Join Women United
Joining Women United is easy! Simply purchasing books or donating funds to Preschool Pages makes you a member of Women United. Be sure to include your name and contact information with your donation so that we may let you know about upcoming Women United events.
Stay In Touch
Be sure to follow Women United on Facebook and Instagram to see your donation in action!