United Way of Pickens County's free tax preparation service provides high-quality tax preparation services to individuals and families, to ensure hard-working people get every dollar they deserve.
Find the option that's right for you!
Get In-Person Help
Free File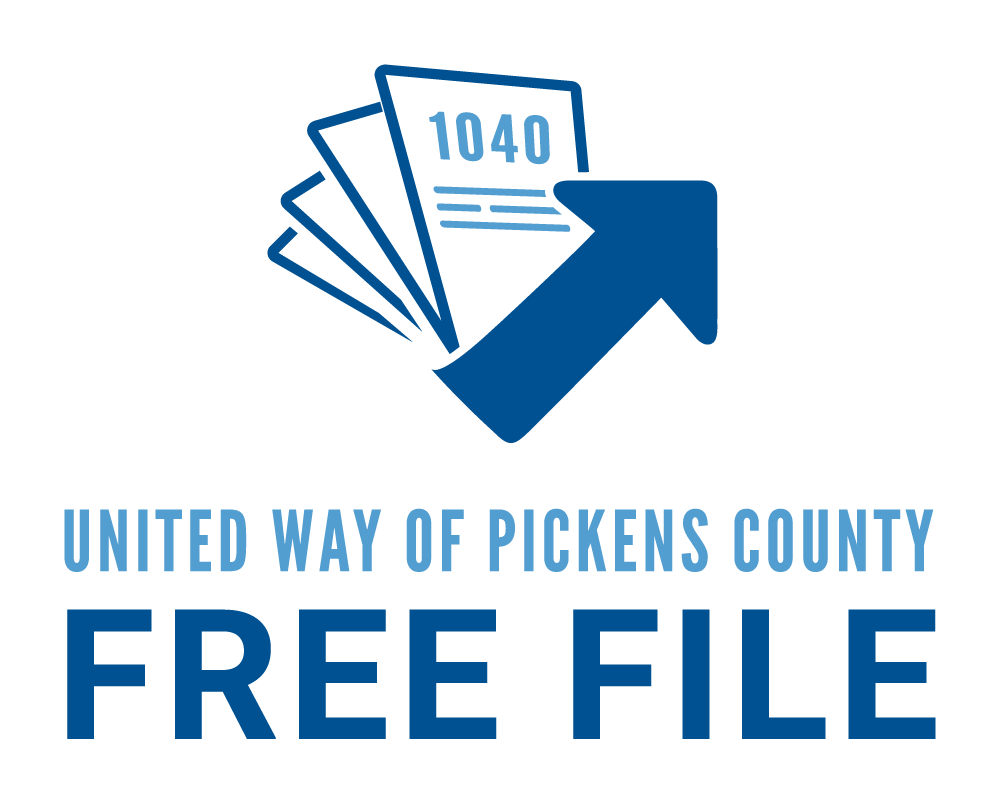 If you have a household income of $60,000 or less, call 2-1-1 (or 1-866-892-9211) to make an appointment to have your taxes prepared by trained, IRS certified volunteers through our Free File program.
What to bring to your appointment
Click here to see what you need to bring with you to your appointment.
Do it Yourself Online
United Way's MyFreeTaxes
MyFreeTaxes.com allows taxpayers, regardless of income, to prepare their returns using a simple step-by-step process that includes free telephone, email, and online chat support from IRS certified specialists.
Be a Hero: Volunteer!
Free File Volunteers are essential to providing this free tax filing service! Click here to learn more about this vital opportunity.