Everyday life is a learning experience for children.
Parents and caregivers of young children understand that the early years are important, yet many aren't sure how to encourage early learning, or feel they don't have time to do what it takes to help their child succeed in school. Many communities are concerned about children coming to school unprepared.
At United Way, we support the core values of Parents as Teachers:
The early years of a child's life are critical for optimal development and provide the foundation for success in school and in life.
Parents are their children's first and most influential teachers.
Established and emerging research should be the foundation of parent education and family support curricula, training, materials and services.
All young children and their families deserve the same opportunities to succeed, regardless of any demographic, geographic or economic considerations.
An understanding and appreciation of the history and traditions of diverse cultures is essential in serving families.
For More Information
Visit the Upstate Born Learning website for more information.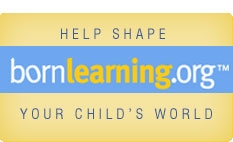 Born Learning Trails
Born Learning Trails are interactive, walkable trails of signs for caregivers and children which foster early learning opportunities. Each sign suggests fun outdoor games designed to boost children's language and literacy skills while helping families get active together.
Pickens County Born Learning Trail Locations:
Central: Cannon Park, 110 Pepper Street, Clemson, SC
Clemson: Ashley Dearing Park, 1020 Berkeley Drive, Clemson, SC
Clemson: Clemson Rotary Park, 139 Abel Road, Clemson, SC
Easley: J.B. "Red" Owens Recreation Complex, 111 Walkers Way, Easley, SC
Easley: Easley Doodle Trail, 514 Fleetwood Drive, Easley, SC
Liberty: Freedom Park, 101 Blue Ridge Drive, Liberty, SC
Pickens: Jaycee Park, 149 N. Homestead Road, Pickens, SC
Pickens: Pickens Doodle Trail, 409 E. Cedar Rock Street, Pickens, SC
Six Mile: Ponderosa Park, 225 Ponderosa Drive, Six Mile, SC
The First Five Years
Parenting your child is probably the most important and challenging job you will ever have.  Our children are not born with "how-to" guides; however, today parents are not facing this challenge alone.  Below are a series of documents entitled "Your Child @."  These documents take parents through their child's first five years, sharing highlights of what's happening at various stages of a child's development.  All documents are in .pdf format.
How to choose childcare provider